If the Pokémon GO craze of 2016 taught us anything, it's that the market for extended reality experiences is real and lasting (and a good reminder to look up from your phone every once in awhile).
Now, here we are in 2019, and immersive technology is in the middle of a growth spurt projected to hit $55 billion in revenue by 2021. Smart marketers will take note and begin to shift focus (and dollars) to extended reality advertising that takes advantage of augmented reality (AR), virtual reality (VR), and 360-degree video technology. Let's take a look at each medium, how it works, and dig into a marketing campaign we think hit it right on the virtual head.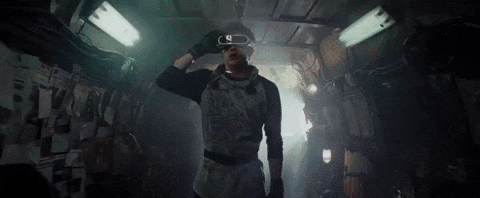 AR
If you have (or are) a Snapchat-addicted pre-teen, you've likely seen augmented reality in action.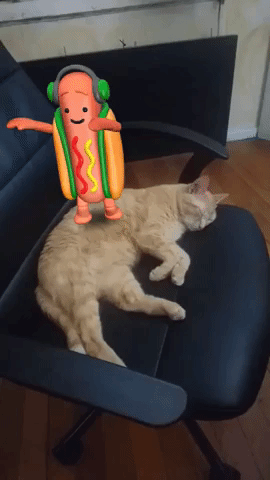 Dancing hot dogs are pure gold, but we digress. Augmented reality (AR) uses "technology to superimpose information — sounds, images and text — on the world we see." Most commonly applied to mobile devices, AR has also been deployed on lenses (RIP Google Glass), digital screens, and even bus stops.
Our favorite, however? Sephora's AR mirror, which allows beauty enthusiasts to search and "sample" skincare and makeup of all types, from various angles, without ever digging into real product.
VR
Virtual reality (VR) is described by Wired as "a technology by which computer-aided stimuli create the immersive illusion of being somewhere else." VR (at least for now) requires the use of a headset to provide a fully engrossing experience. Currently, the technology's main uses are gaming and entertainment (think VR roller coaster), but it has exciting potential for use in business, sales, tourism, and even therapy.
Personally, we're looking forward to VR-assisted escapism at the dentist. With so many applications on the horizon, the opportunities for marketers are seemingly endless. Take a look at this ingenious VR marketing campaign from Lowe's that allows prospective customers to strap on a headset and try out seemingly daunting DIY tasks, increasing the likelihood of a sale.
360-Degree Video
VR and 360 video are like fraternal twins — similar, but not exactly the same. Though both are best viewed on a headset, the principal difference here is interaction. Think of it like a road trip. In VR, you're the driver; with 360 video, you're the passenger.  You can have an amazing experience, but it's entirely curated in 360 video. One other difference is that 360 video can be reasonably enjoyed sans headset, which is good, because we're about to show you one. This 2015 campaign from TOMS led the way for other immersive marketing experiences, but it's great on its own. The video simultaneously tugs at the heartstrings and drives home their value prop, offering the customer a front-row seat to the rewards of their charitable giving.
The future of extended reality marketing is bright. Will your company be on the forefront?
---
Photo by Lucrezia Carnelos on Unsplash